Our experience has been confirmed by the cooperation with the reputable industrial corporations
Our advantage is a committed and competent staff
Our customers appreciate the knowledge and experience of our employees and high quality and timely delivery of our goods
Production plant is located in Warsaw, Poland
In Teknosystem we offer customers continuous support of our technical staff.
Technical knowledge and experience of our engineers allow for a development of solutions suitable for customer and/or machinery manufactured by a particular customer.
We support our customers in:
optimization of cost of product
amendments/preparation of technical documentation
We offer:
product design
prototype development
For development of technical documentation we use a software of Zuken E³.series.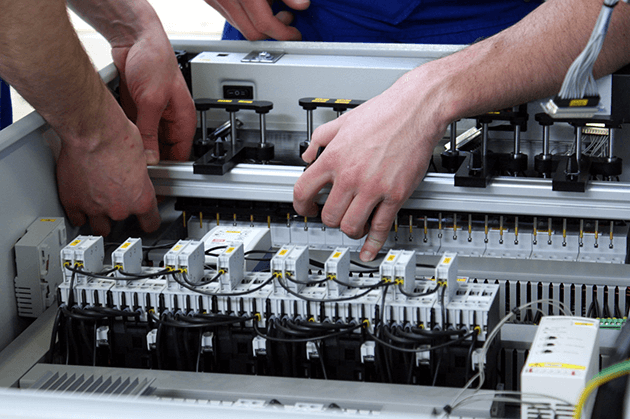 Teknosystem has machinery and equipment enabling for manufacturing of high quality electromechanical system and cabling.
Automated crimping machines:
Komax Alfa
Komax Gamma
Komax Kappa
Komax Zeta
200+ various applicators
Semi-automated crimping machines:
AMP/TYCO
Kirsten
Komax BT 700
Mecal
Zoller+Frohlich
Automated cutting and stripping:
Schleuniger PowerStrip
Schleuniger other models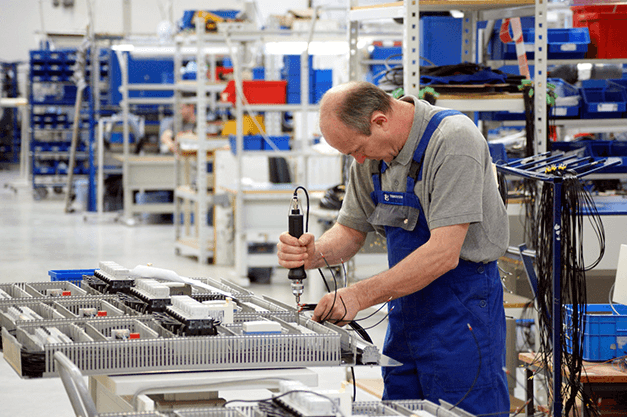 Teknosystem runs production in line with the global standards:
ISO 9001 i ISO 14001,
IPC-A-610,
IPC/WHMA-A-620 and
UL certificate
 High quality of goods is being achieved through use of materials and components delivered by the reputable suppliers
 Production staff is committed and competent especially in delivery of high quality products
In Teknosystem we are aware of the influence of the electro-technical production on the environment. We are focused on environment protection and we do our best to combine economic goals and running an environment-friendly business.
Our activity is focused on minimizing the negative impact on the environment and on increasing of natural environment protection awareness among our employees.
Every day we protect a natural environment by:
reduction of output of technology wastes
reduction of emission of pollution to water and air
reduction of energy consumption and materials usage
use of environment-friendly components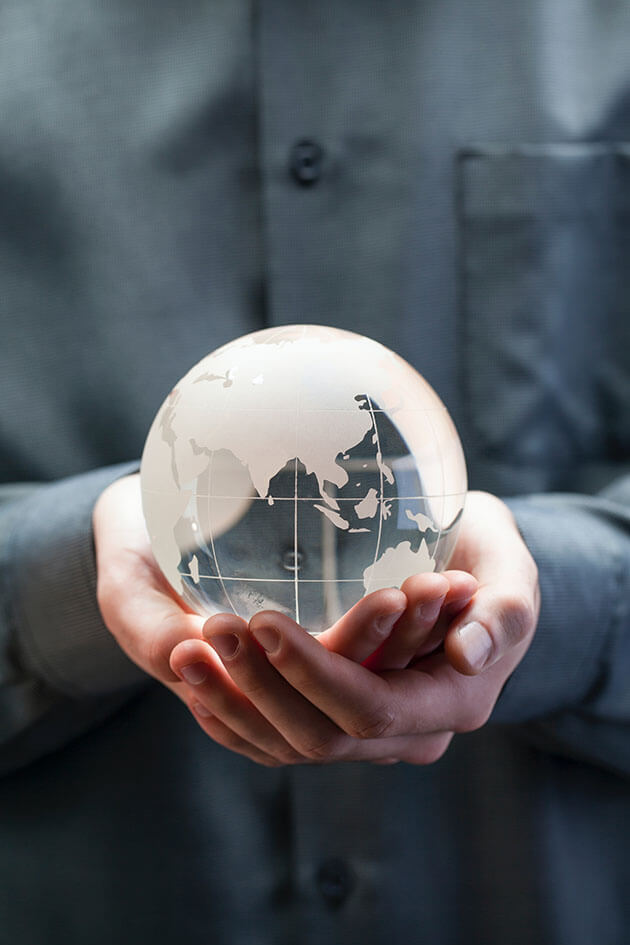 The Company has implemented and developed Environment Management System in line with ISO 14001.
We are aware about the fact that the information obtained from the third parties may help us to better protect the natural environment.
In case that our operations have a harmful effect on the natural environment we ask for proving us with a respective feedback at:
srodowisko@teknosystem.com.pl
or by phone:
+48 22 590 6019.